UKs first electric heating system controlled by an app
UKs first electric heating system controlled by an app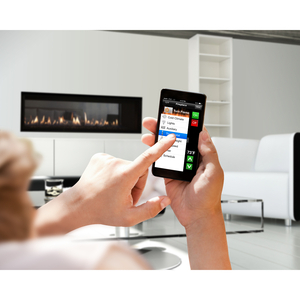 A Thetford heating company has launched the UK's first electric heating system controlled by an app.
This innovative technology works through the linking of home electric radiators to an app which can be used on smart phones and tablets. This is worthwhile for customers as it allows the customers to alter which rooms are heated and which are not at any time of the day.
Simona Arneodo, director of Intelli Heat, said the ground-breaking system, called Wireless Heating Application (WHAP), could save customers money on their power bills.
She said: "People have different lifestyles and don't necessarily work nine to five.
"This system means you can set up your heating how you like. If you are going to be late in from work you can set your heating to come on later.
The system is so advanced that you could be in a different country and still program your radiators while you are away.
Over the last number of years home automation has been developing rapidly and a large proportion of consumers are choosing to opt for this type of technology. Nearly everything in the home can be pre-programmed so there is great potential for savings on home energy bills.
This system is somewhat different between other gas and oil systems as this app can control anything that is electrical such as lighting,hot water, alarms, kettles and more.
There are already systems using gas or oil that can automate a home's heating but nothing for electrical heating - until now."
For more information on Intelli Heat visit http://intelligentheat.co.uk/